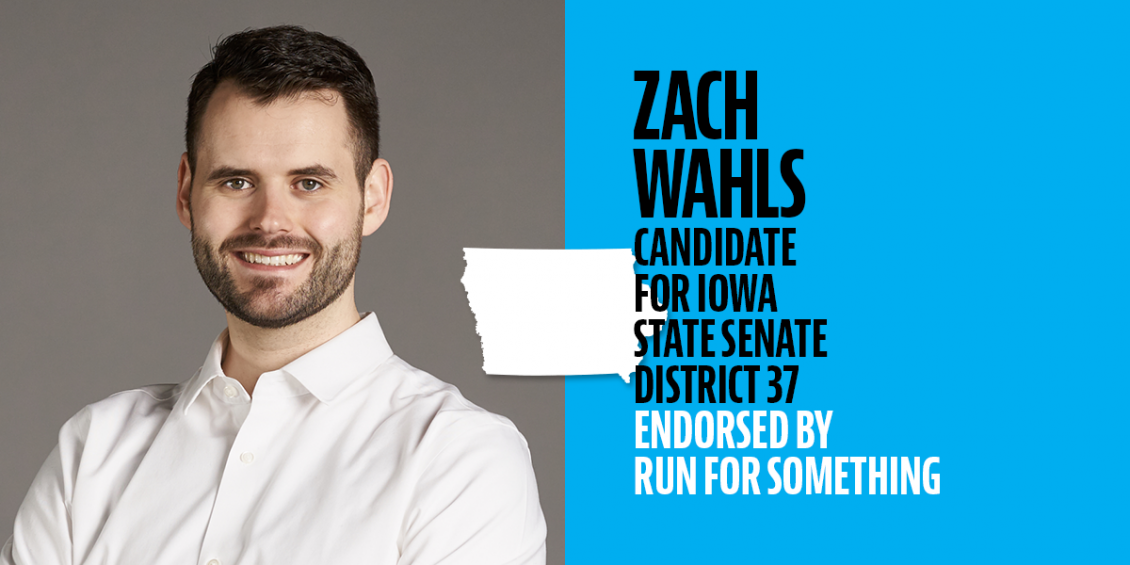 Zach Wahls is proud to receive the endorsement of Run for Something (RfS), the groundbreaking organization that recruits and supports strong voices in the next generation of progressive leadership. 
"I'm honored and proud to be a part of the grassroots movement of young people who have decided to run for something all across America," said Wahls. "Our state and our country desperately need new ideas and strong advocates, and that's why I am running for the Iowa Senate."
"We are so excited to be endorsing Zach in his race for Iowa State Senate. He's putting in the work to knock doors and connect with voters — his hustle and commitment to our values makes him exactly the kind of candidate Run for Something loves to work with," said Amanda Littman, co-founder of Run for Something.
By the numbers:
87 first or second-time candidates endorsed this month
RFS has endorsed 300 candidates total, from 41 states
Campaign budgets range from $3000 to $300,000
Win numbers range from 645 to 100,000 votes
The endorsement process includes an extensive internal review with background check, staff interview, and insight from local state experts.
Amanda Litman and Ross Morales Rocketto launched RfS on January 20, 2017, with a simple premise: help young diverse progressives to run for down-ballot races in order to build a bench for the future. RfS aims to lower the barriers to entry for these candidates by helping them with seed money, organization building, and access to trainings needed to be successful. So far, about 17,000 young people from across the country have signed up as candidates and gained access to RfS resources.